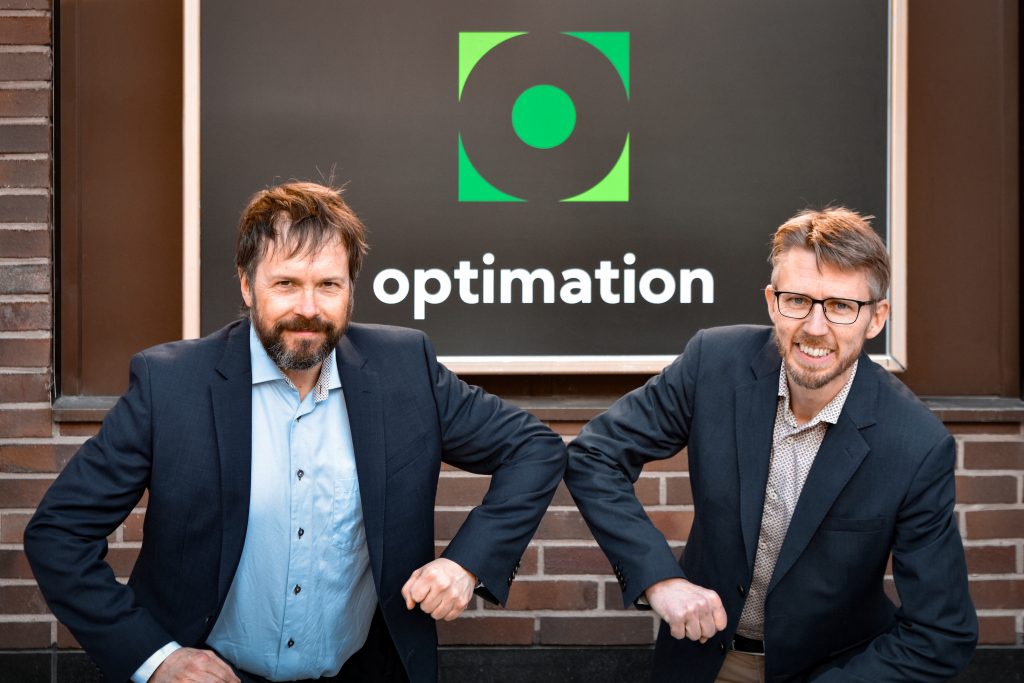 Optimation joins forces with MBV Systems AB for better efficiency
Now we're joining forces with our subsidiary, MBV Systems AB, to be able to offer you an even better total solution. At the same time MBV Systems AB is changing its name to Optimation Advanced Measurements AB. Optimation is now our joint brand, and now we can help you all the way – from collecting important measurement data to optimizing your production process.
To strengthen both brands even more and to take advantage of synergies, we are now integrating the MBV Systems AB into the Optimation.
MBV Systems AB, now operating in the new business area Machine Vision, are experts in collecting important measurement data online. We use laser and camera-based measurement systems in demanding environments, for example, for measuring particle-size distribution on material transport systems in the mining and steel industries. Optimation closes the loop by controlling and optimizing the production process to create optimal customer value. Together, we can make your production even more efficient.
New user-friendly website
This change means that we are also changing our appearance. In addition to a new, more user-friendly website, we have upgraded our logotype and this blog, where we will share the latest news and info in our industry. Drop by from time to time and stay up to date on what's happening!